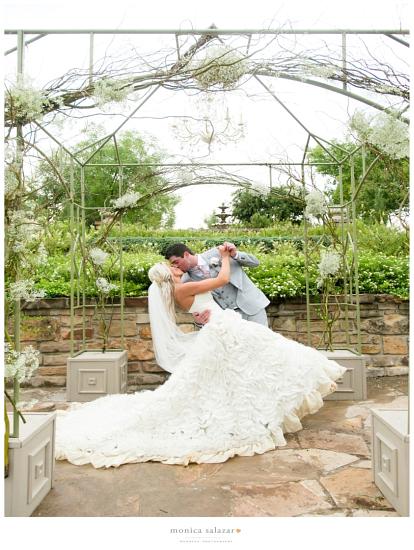 Kelly and Kevin had an elegant wedding and even though the rain delayed this wonderful couple's vows, they were determined to have their perfect garden wedding and perfect it was indeed. Their photos were taking by Monica Salazar who did a great job showing the love these two have for each other.
Kelly and Kevin got married at White Garden in front of their closest friends and family. The rain was coming but White Garden still looked beautiful as always and it made for a perfect wedding site. A little rain delay didn't hold this couple back from the wedding of their dreams, it just added another story to tell their grandchildren.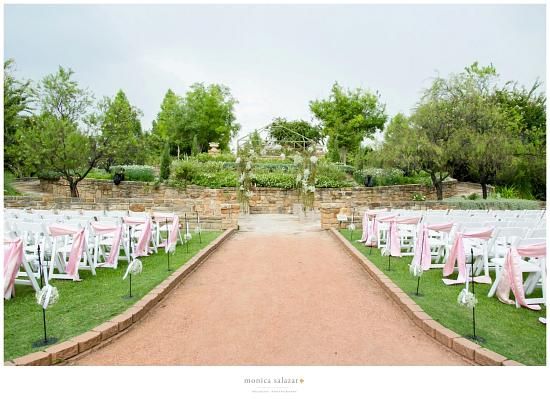 Jen Rios did an amazing job decorating for Kelly and Kevin's wedding. It was a very elegant, vintage, girly feel that made the East Tent feel like a royal affair.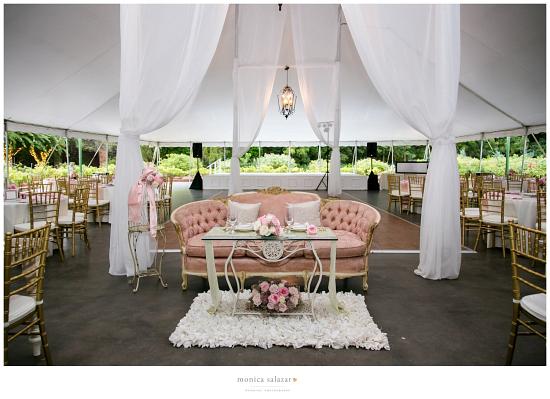 The lounge and game area was a great place for the kids to have some fun and even families to enjoy games together.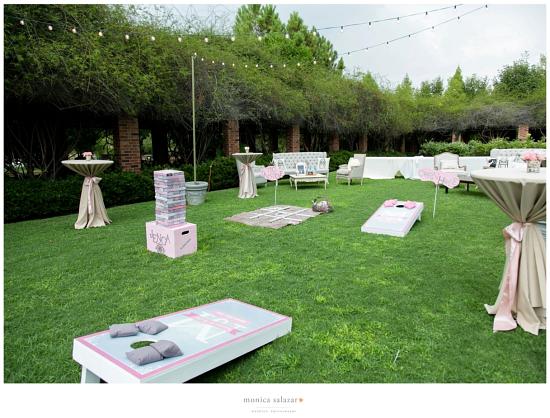 Congratulations Mr. and Mrs. Kevin Morris! We wish you a happy life together.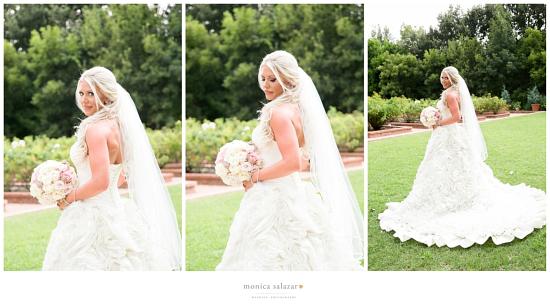 Wedding Coordinator: Jen Rios
Caterer/ Bartender: City Kitchen
Cake Designer: Delicious Cakes
Florist: The Shabby Rose
Photographer: Monica Salazar
DJ: Rob Williams
Other Vendors: May I Serve You, Pretty Little Plates, DFW Party Rent, and Gold Dust Vintage