Sara and David are one of the nicest, most easy-going couples and you'll quickly see their pure joy for one another as you scroll through their wedding photos (which have a fabulous vintage glow, by the way. We're loving it.). 

Sara was a very classic bride- she had an understated elegance about her that matched her sweet, relaxed personality.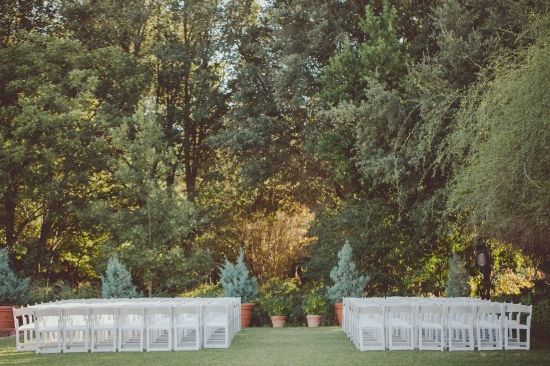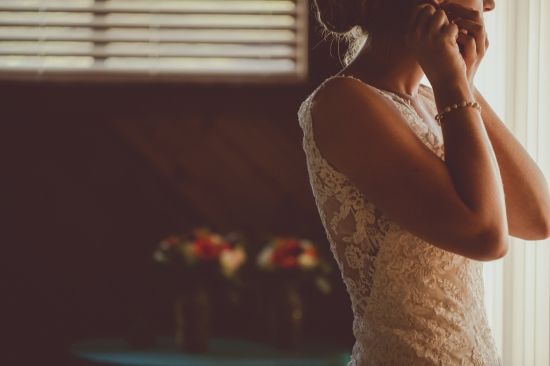 Their theme was ideal for a Texas wedding in October with pumpkins, rich autumn colors, burlap, and lace. Bumble Bee Occasions, one of our preferred vendors, brought Sara's vision to life with the pumpkin centerpieces and pumpkin arrangements on the Bowling Green- they could not have been more perfect!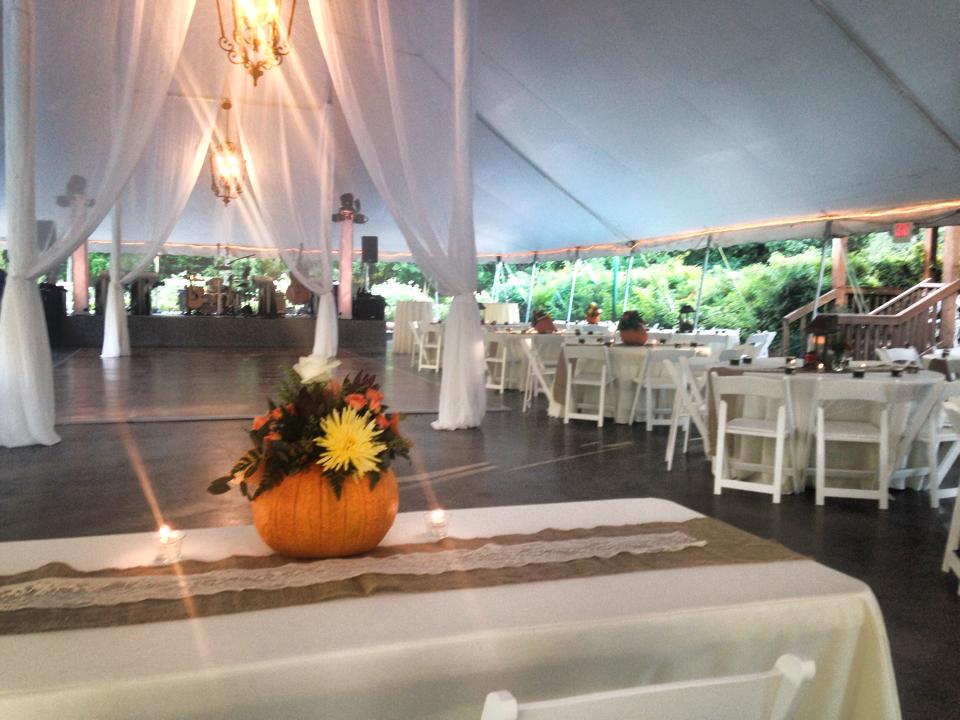 Amy Zumwalt Photographers captured some of the most gorgeous Fall photos we've seen taken at Clark Gardens. Judging by the thriving colors you'd never have known it was 90 degrees that day! Amy spent a good part of the day searching for the perfect spots and decided on Conifer Trail for Sara and David's first look- an amazing choice!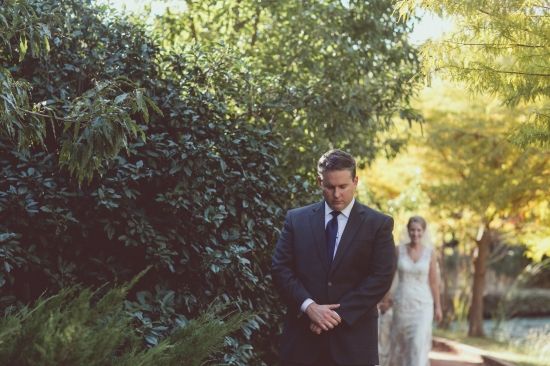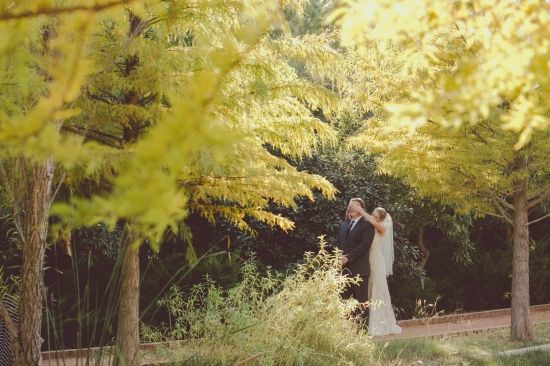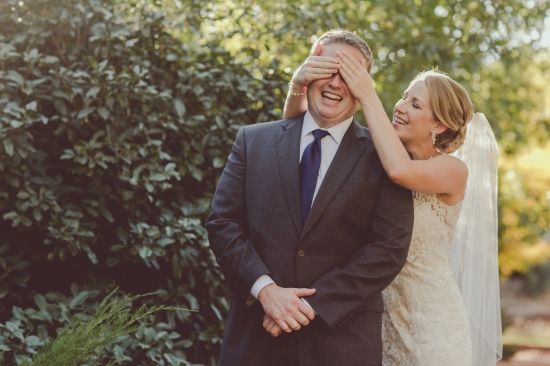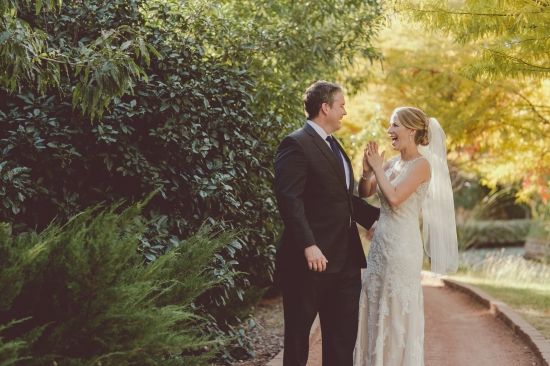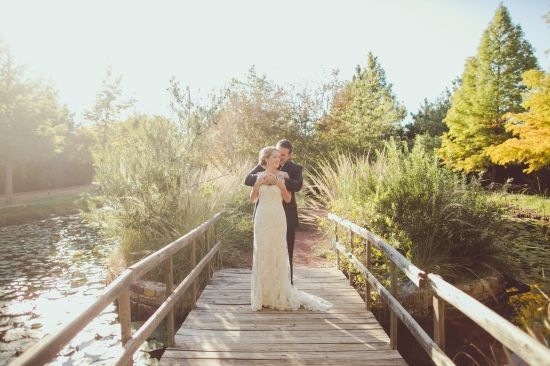 The ceremony was simply beautiful; one groomsman and one bridesmaid; a friend with an acoustic guitar and a sweet voice singing as Sara walked herself down the aisle to meet her parents and David.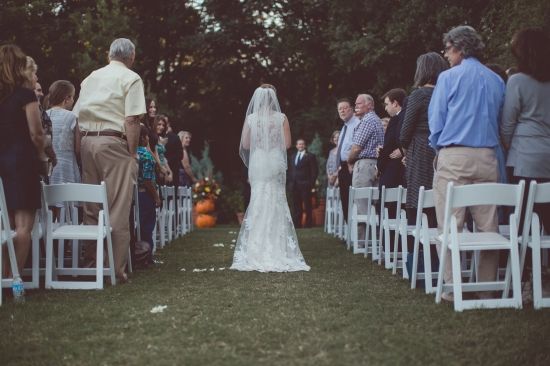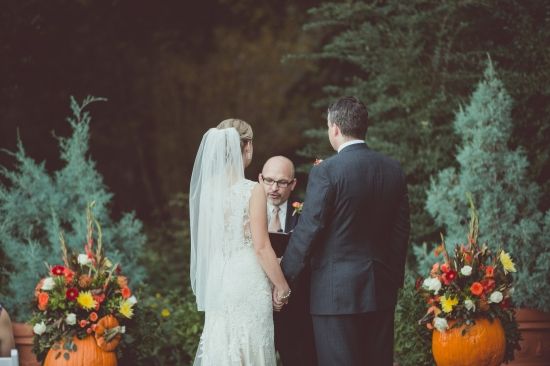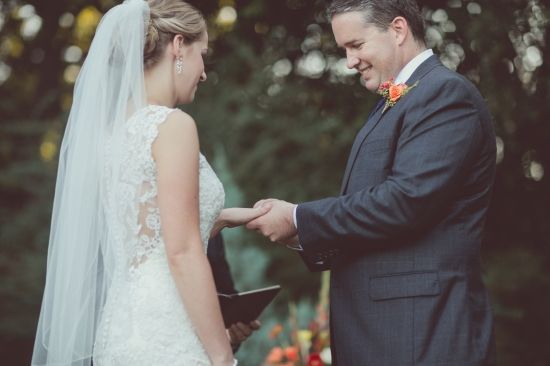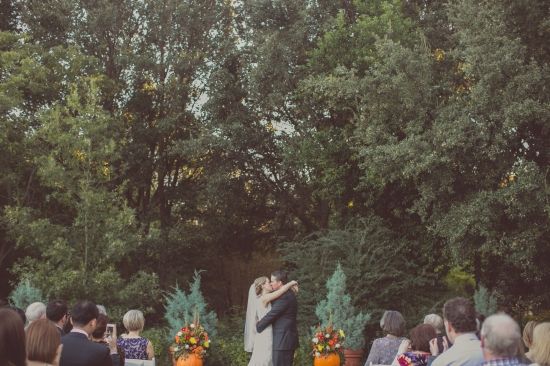 We love this... Pure joy.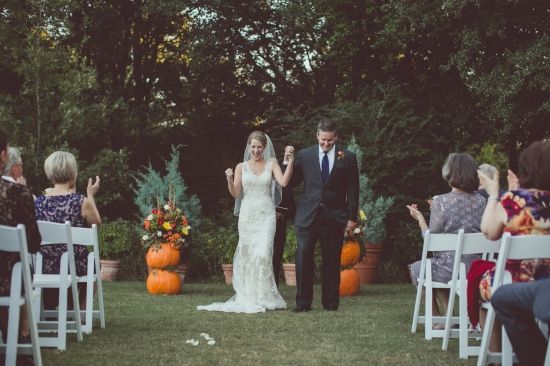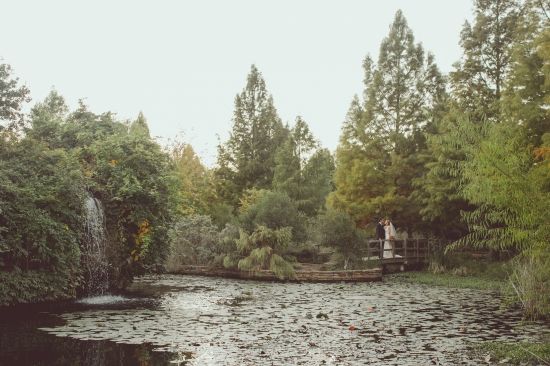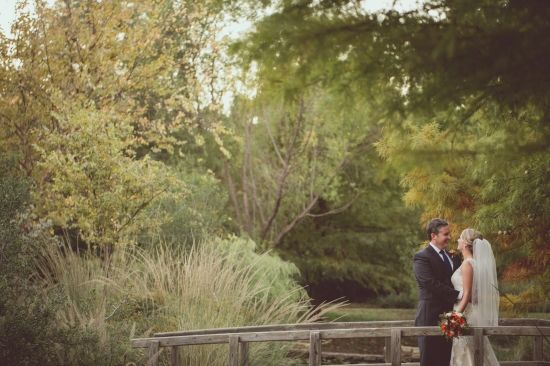 The reception kicked off with a sweet first dance and a giggly couple as they shared in the excitement of finally being married.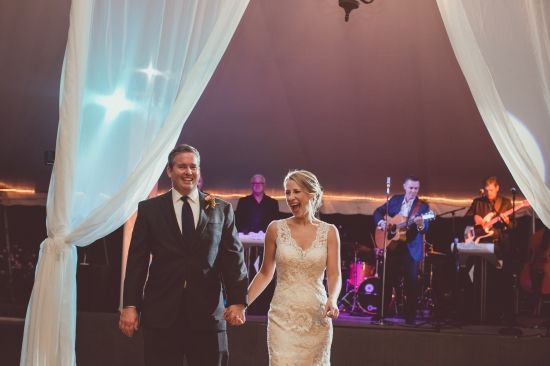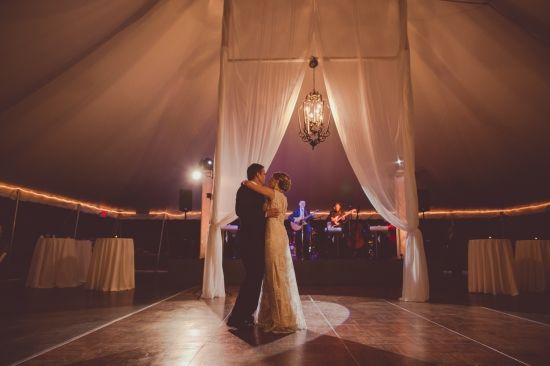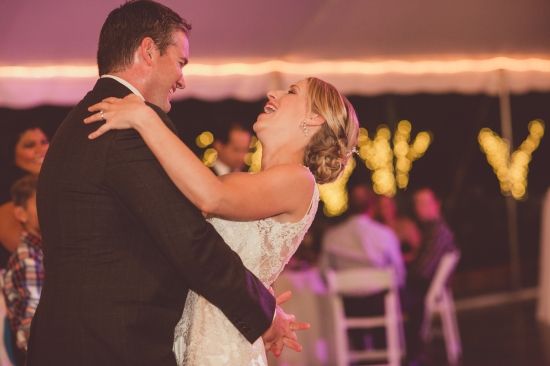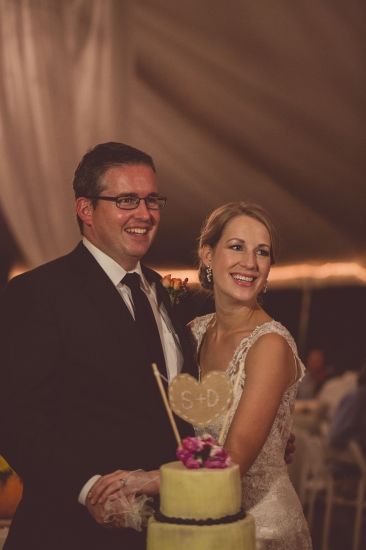 The East Tent was full of people who love two things- Sara and David and DANCING. Trey and the Tritones, who have never seen an empty dance floor, kept the guests on their feet all night!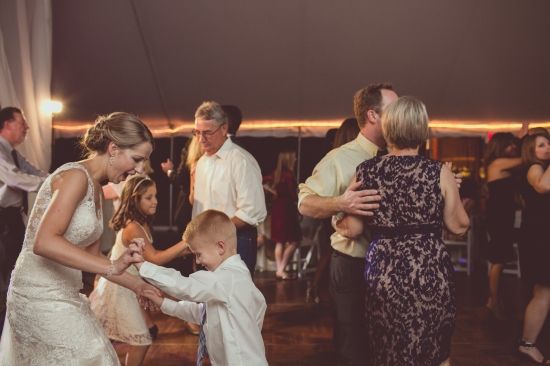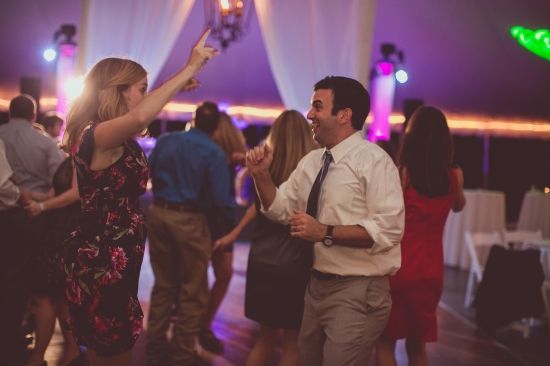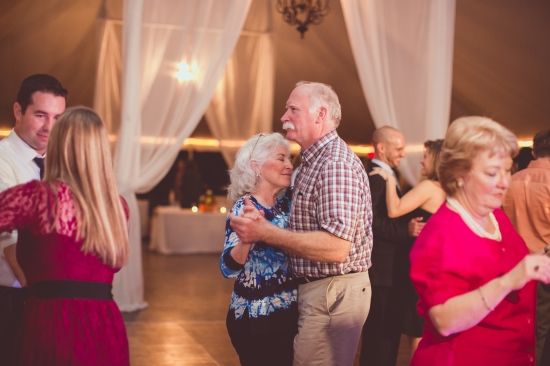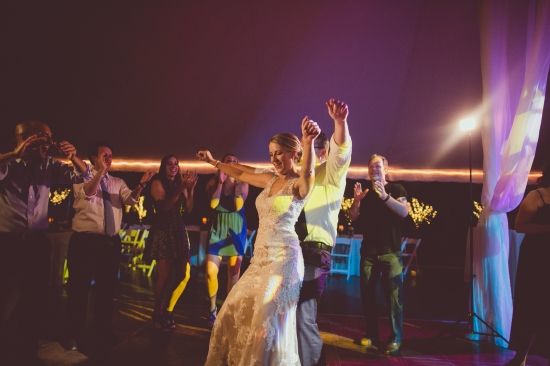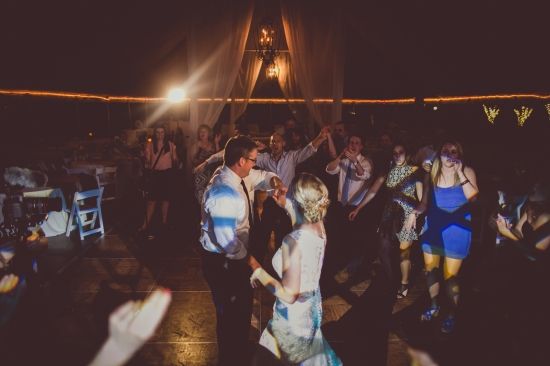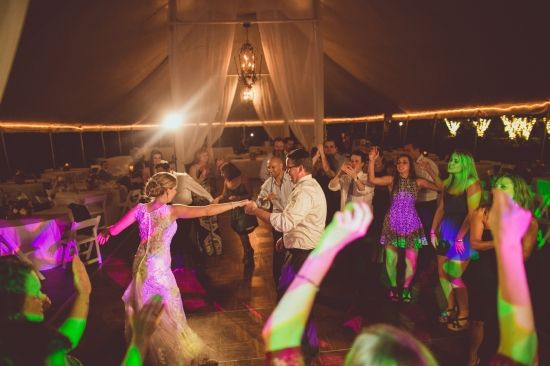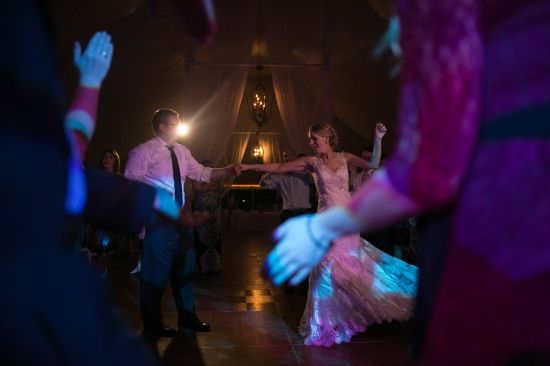 Sara and David enjoyed their dream wedding and we were so excited to have played a part in it.
Congratulations and Best Wishes to Sara and David!
Cake: Mother of the Groom
Catering, Coordinating, Event Design, Floral: Bumble Bee Occasions
Ceremony Music: Shad Blair
Photography: Amy Zumwalt Photographers
Reception Entertainment: Trey & the Tritones
Videography: Tyler & Lindsey