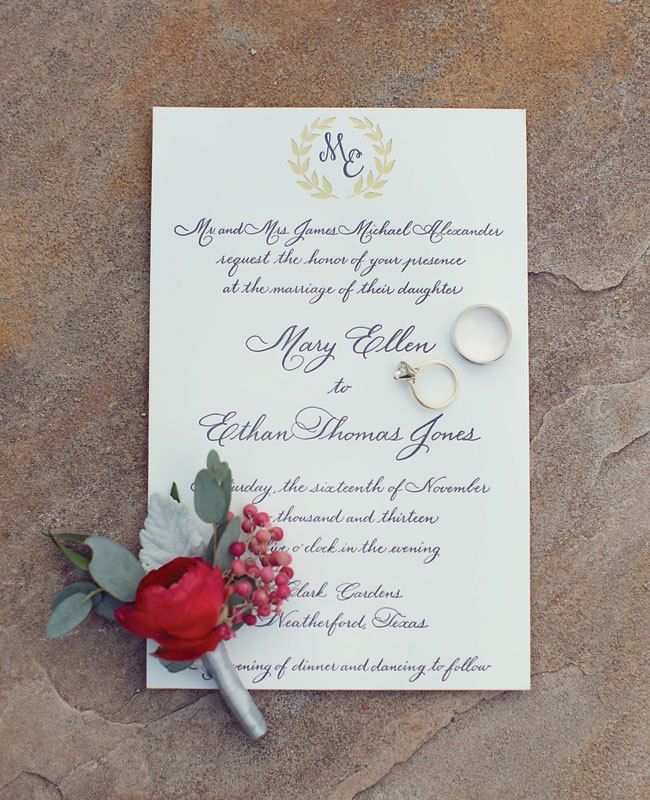 If you're a frequent visitor on the.knot.com, have picked up a Brides of North Texas magazine or any other wedding magazine in the last few months, you may have seen photos of Mary Ellen and Ethan's stunning wedding and reception at Clark Gardens. Even a year later, we can't get enough of these two!
Mary Ellen has always wanted an outdoor wedding and to walk down the aisle barefoot, and on November 16, 2013 she did just that. She and Ethan said "I do" in the peak of the Fall season in the midst of the rich autumn colors, and she was indeed, barefoot. With the help of some fabulous vendors, including Mary Ellen's cousin Emily Clarke of Emily Clarke Weddings & Events, their dream became a reality to create a truly perfect day.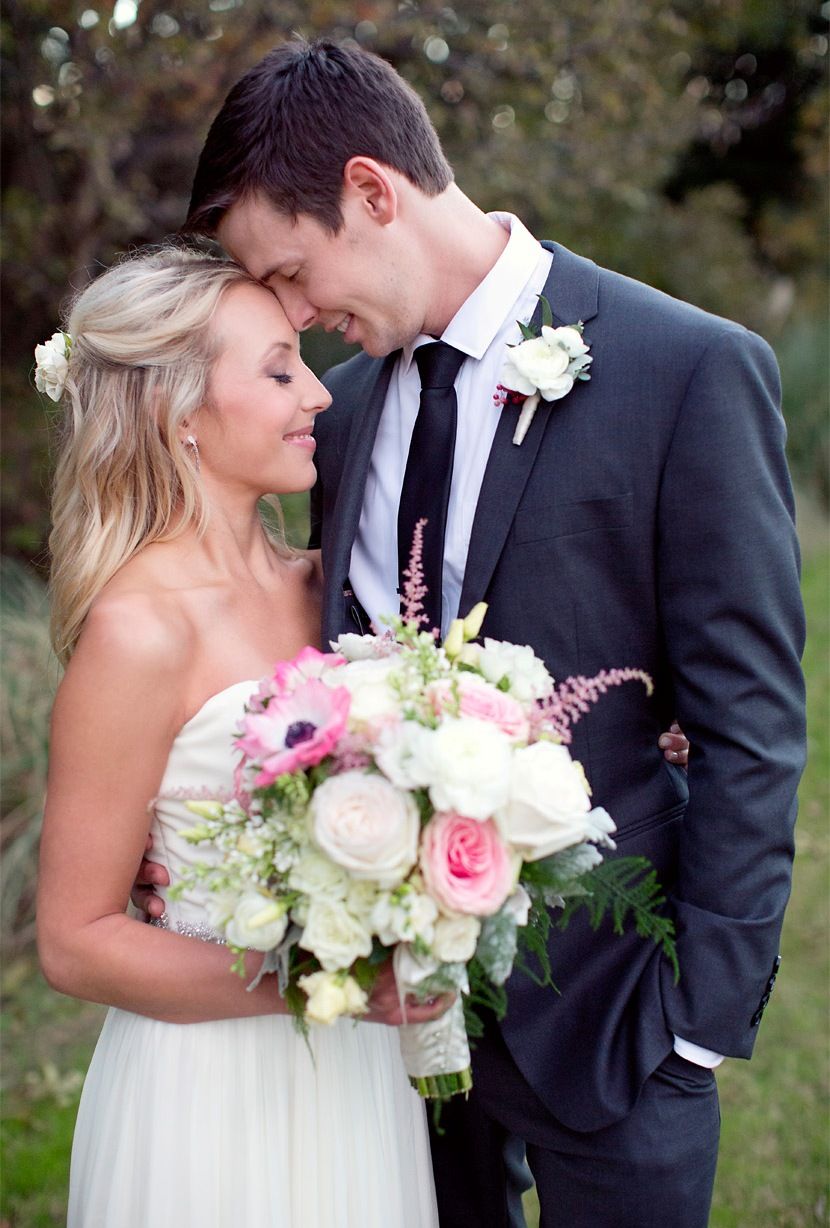 Two gorgeous, over-sized arrangements made by Branching Out Events adorned the ends of the ceremony site creating a classic, yet majestic look.The flowers consisted of roses, hydrandeas, tulips, sweet pea, and berries in shades of green, pink, red, and white- perfect for a romantic garden party.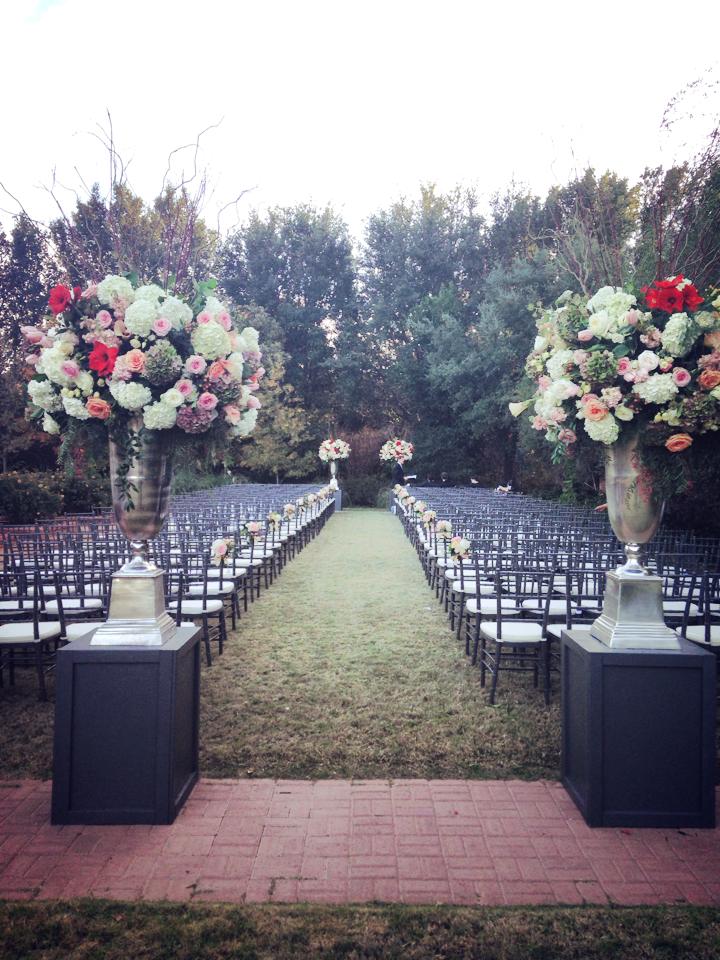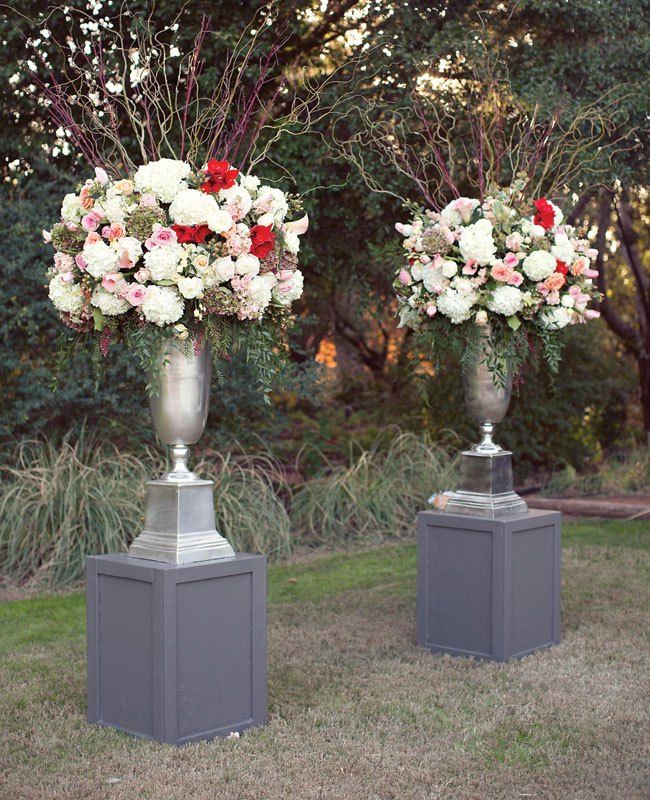 The ceremony was so sweet and sincere, even our staff was in tears.
In the busy-ness of wedding planning over the course of just a short five months, Mary Ellen and Ethan were just ready to be married and start a life together.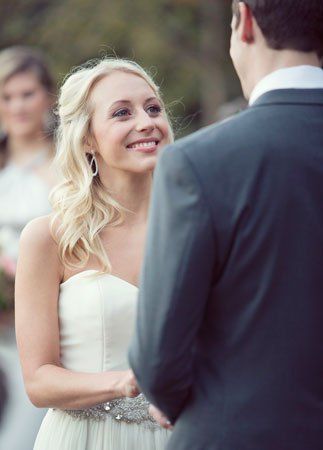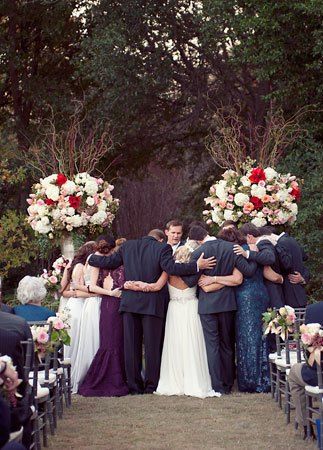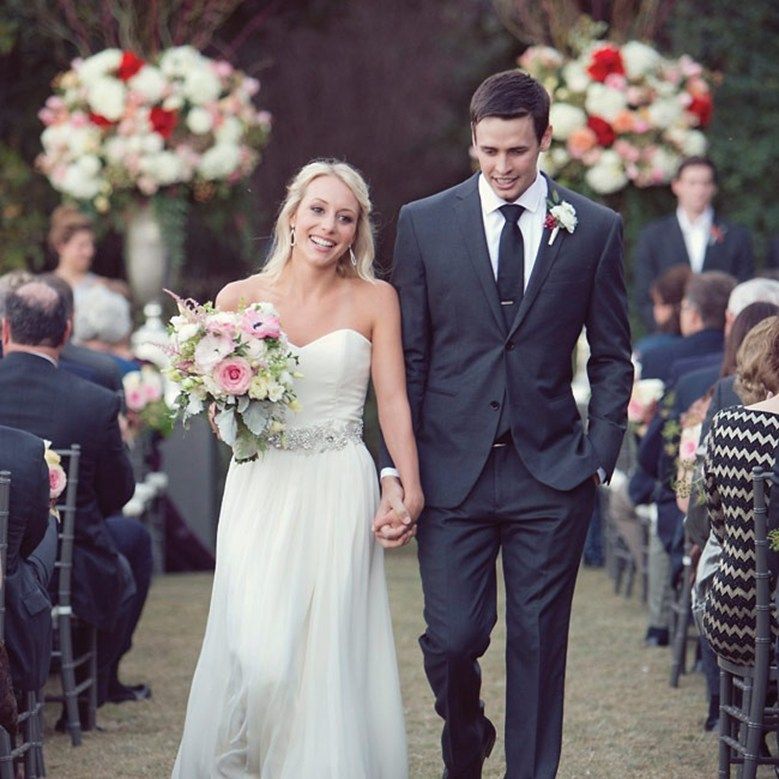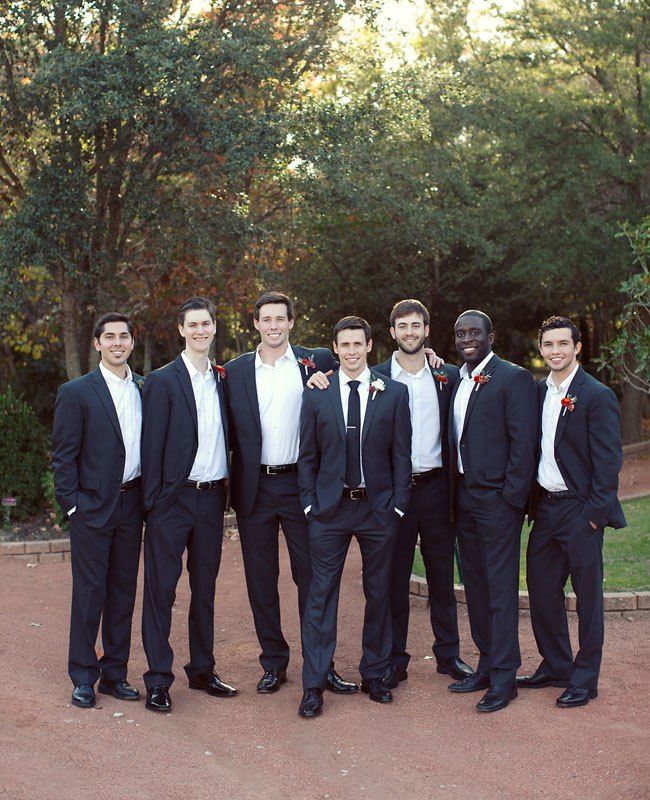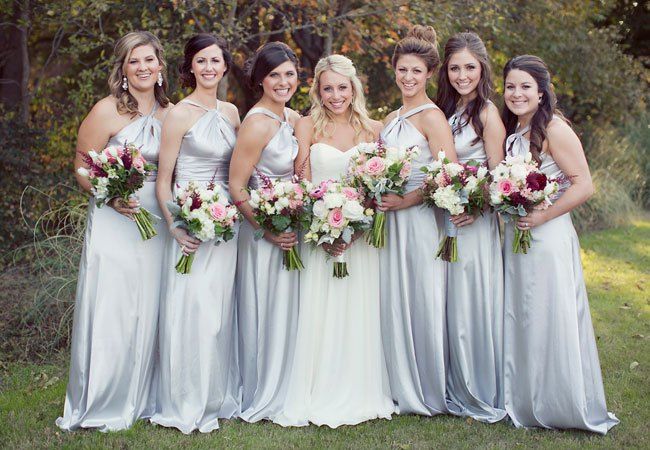 Their garden theme filled the East Tent with lush floral arrangements hanging from the chandeliers, garland wrapped up the drape poles, and a floral print lighting against the tent ceiling. 
Pewter chiavari chairs paired with banquet-style seating worked well to create a more formal setting for the reception.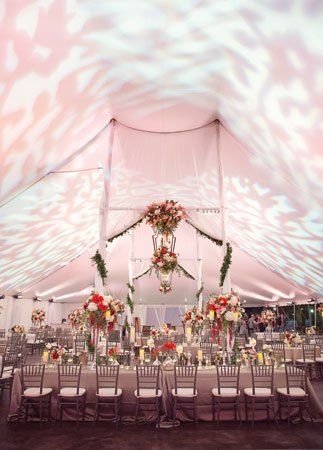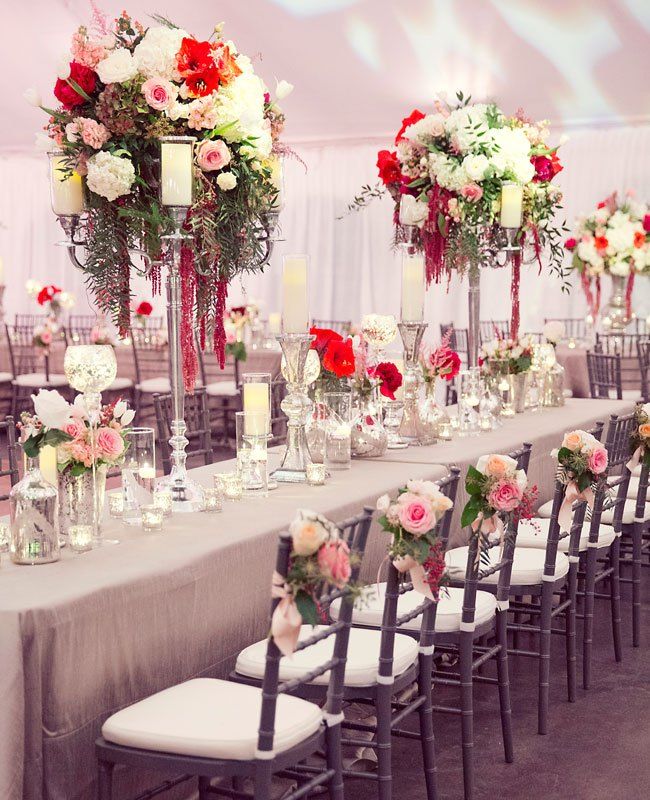 Despite the formal setting, the reception was quite the party- The band Motion kept everyone moving throughout the evening. When the dance floor filled up, guests danced wherever they were around the tent.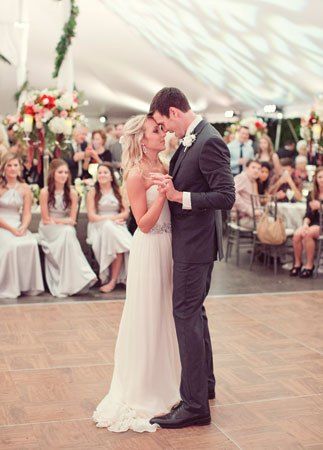 All elements of Mary Ellen and Ethan's wedding vision came together perfectly to create a gorgeous, incredibly special day and we are grateful to have been a part of it.
Congratulations and Best Wishes to Mary Ellen and Ethan-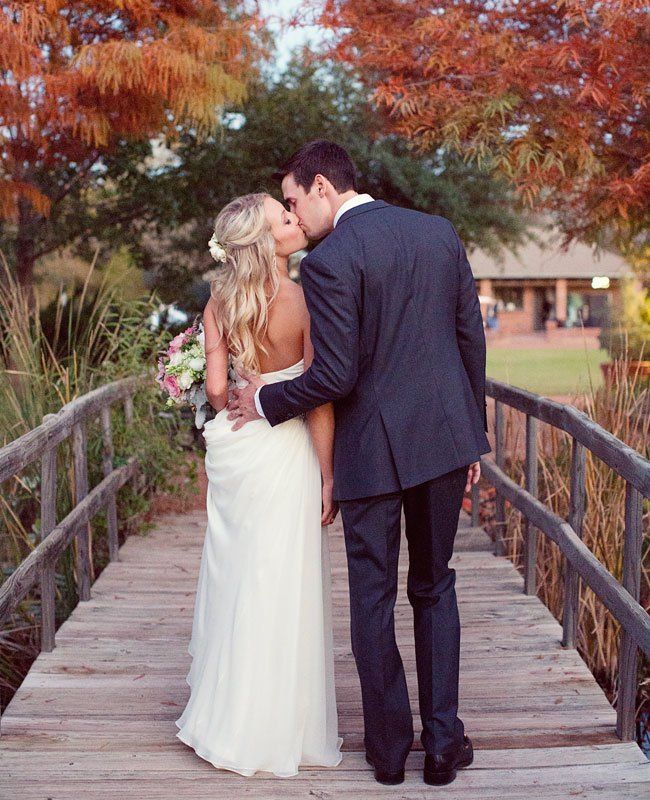 Cake: Creme De La Creme Cake Company
Catering: Perini Ranch Steakhouse
Decor and Floral: Branching Out Events
Entertainment: Motion
Event Planning and Coordination: Emily Clark Weddings & Events
Photography: Sara Kate Photography
Videography: Stephen Reyes