Lindsey and Slick were married at Clark Gardens on November 9th, 2013 and it was definitely one for the books at Clark Gardens. Lindsey's vision for an elegant event with a rustic, southern charm truly came together for this Texas-born bride and her Alabama groom.
First let's mention Lindsey's perfect bridal luncheon held at Lake Pavilion. It was the perfect spot for an intimate gathering with her closest girlfriends and ladies in her life. Colors of purples, reds, and yellows looked beautiful on the antique white furniture and complimented the fall blooms and trees surrounding the pavilion.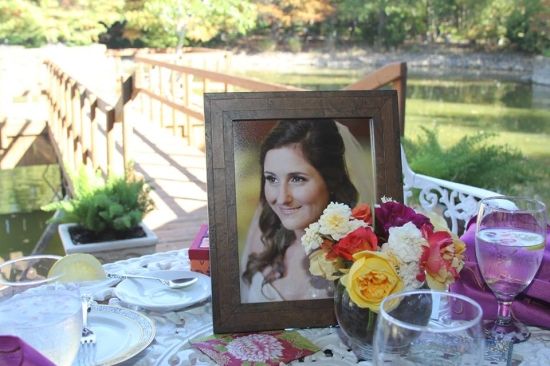 The sunset ceremony took place under the big oak tree on Summer House Lawn which served as the perfect theme for the entire event. Lindsey featured the tree on her save-the-dates, invitations, cocktail napkins, and more. Flowers on the Square in Fort Worth put together all of Lindsey and Slick's decorations and floral arrangements including the white orchid leis hanging from the tree creating a willow-effect.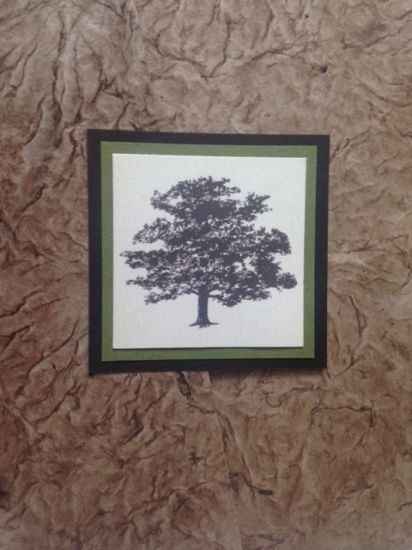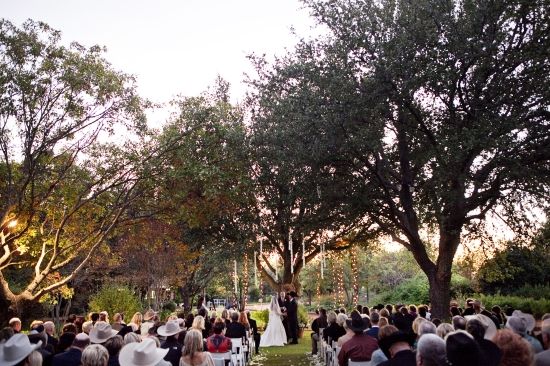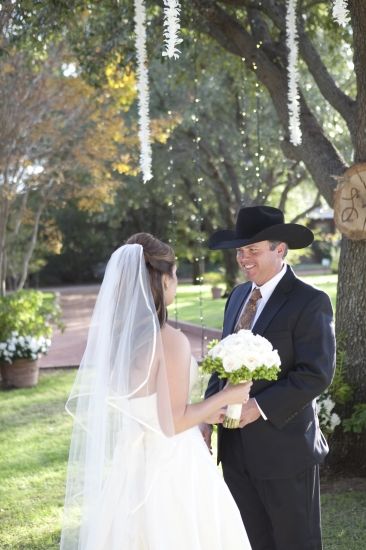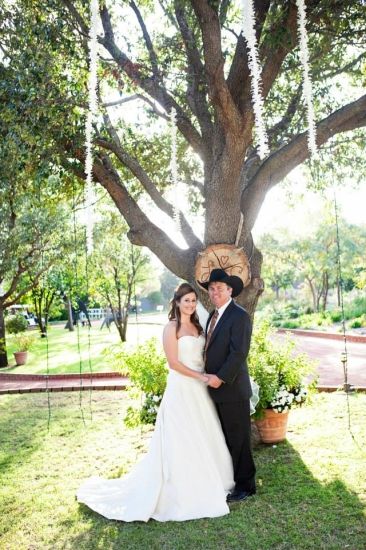 The reception was held in the East Tent. The décor, by Flowers on the Square Bill and Jace, incorporated real tree bark and leaves to dress up the entrance and inside of the East Tent which transformed the tent unlike Clark Gardens has ever seen.  The centerpieces were a mixture of tall, rustic candelabras and smaller fall floral arrangements. Lindsey's cake, by Creative Cakes by Monica, was showcased with an arbor from Clark Gardens and was decorated with the same tree bark, oak leaves, and a fall colored floral pattern.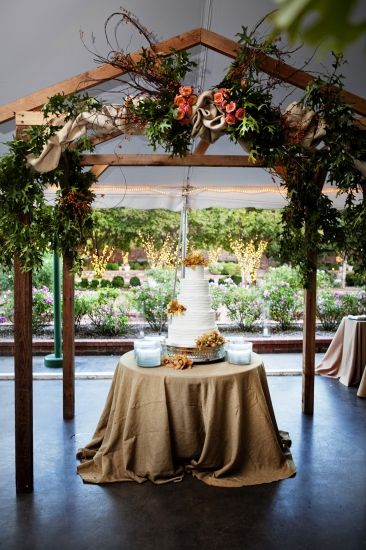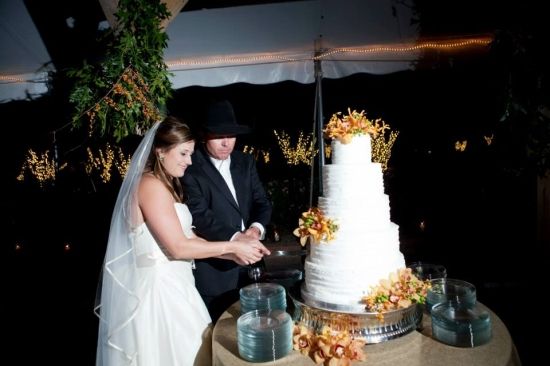 Instead of a groom's cake, Slick preferred a southern staple- pecan pie. Fire Oak Grill in Weatherford provided a beautiful dinner display and made individual pecan tartlets for Slick and the guests to enjoy.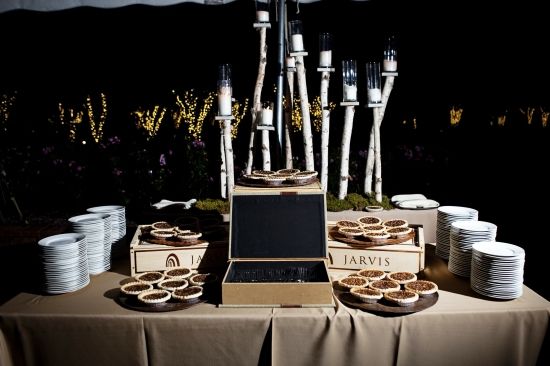 DJ Connection and The Matt Wayne Band kept everyone on their feet and enjoying themselves, especially the bride and groom. They danced the night away!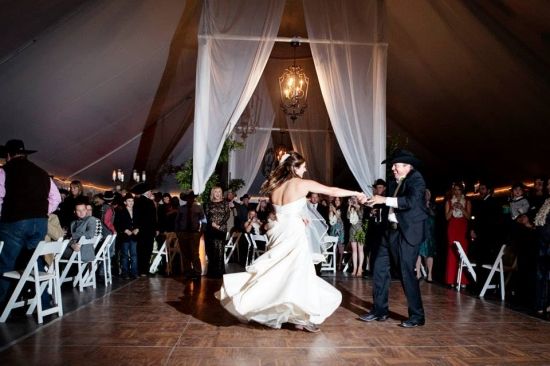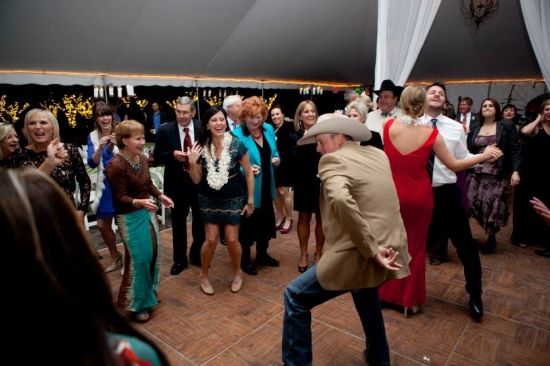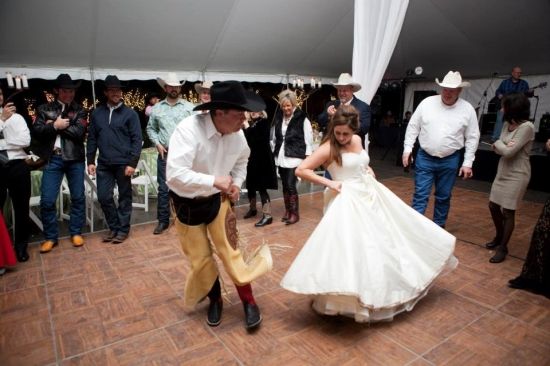 Slick and Lindsey's special day was truly a representation of their relationship, as what every wedding should be- it was beautiful and fun!
Congratulations and Best Wishes to the Robisons- Wishing you a lifetime of happiness!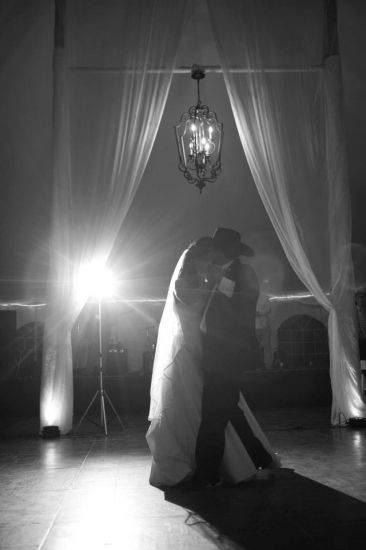 Cake: Creative Cakes by Monica
Catering: Fire Oak Grill
Décor and floral: Flowers on the Square
Entertainment: DJ Connection; The Matt Wayne Band
Photography: Derrick Tribbey Photography