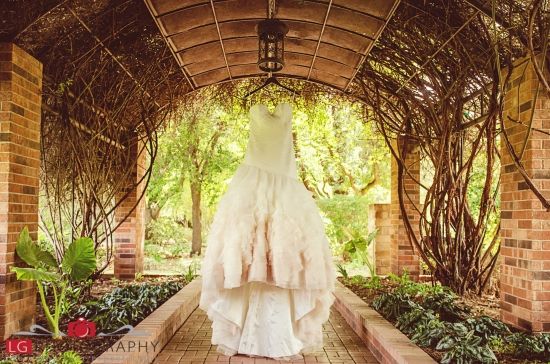 Nicole and Sean are an amazing couple.
They and their families, are so friendly and inviting you feel like you've known them forever. Nicole and Sean are fun, quirky, and laid back and you can see the true friendship in their relationship-that friendship and their love for each other was evident in their wedding.
Nicole and Sean were married in the middle of the Chapel Lawn at Clark Gardens and opted for circular seating. This allowed every guest to see their faces and witness their emotions as they said their vows. Surrounding their platform was lush pink and white floral arrangements and vases of candles. All floral and designing was done by Lisa Ham with Coco Fleur Events.
For ceremony music, the University of North Texas Green Tones a capella group sang Nicole's requests. She walked down the aisle to a fabulous rendition of "Can't Take My Eyes Off of You."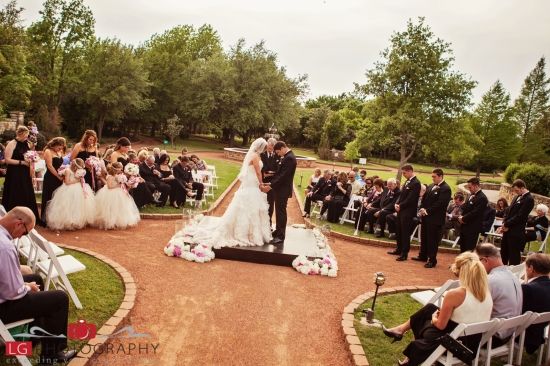 Nicole was one of the most calm, easy-going brides we've ever had the pleasure of working with. She looked absolutely stunning and was simply ready to marry the man waiting for her on the Chapel Lawn. Sean's face when he first saw Nicole was enough to make a stranger cry. He was in complete awe of his very soon-to-be wife. Lisa Cavet with LG Photos truly captured every amazing moment for them.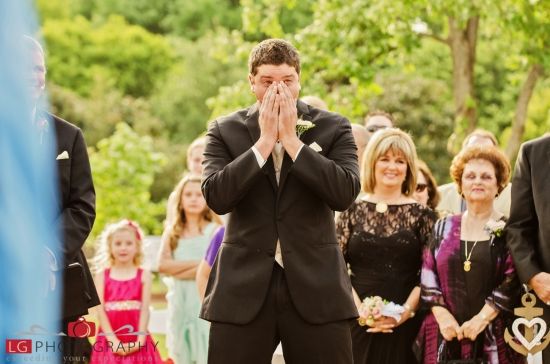 April 26th was possibly the windiest day of the entire season, but the weather was not going to get this couple down. Nicole's veil was blowing like a flag, so Sean thought quickly and remedied the situation by tucking her veil into her dress.
Later in the ceremony Nicole and Sean literally tied the knot and shared the most picture-perfect kiss.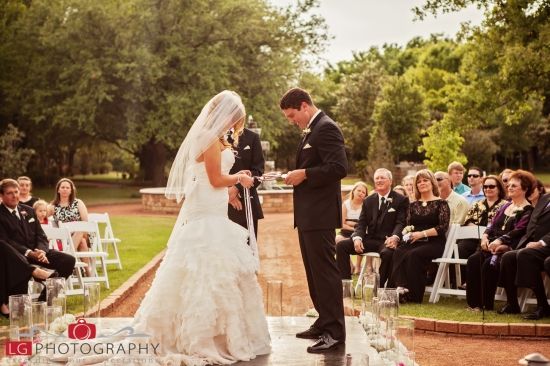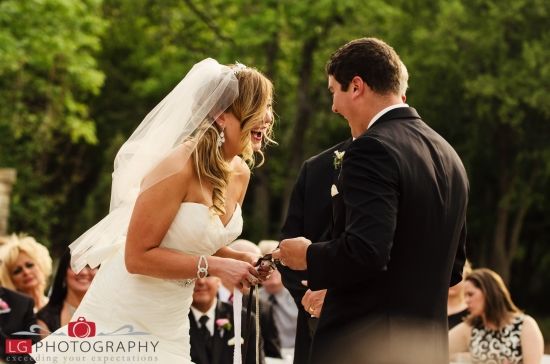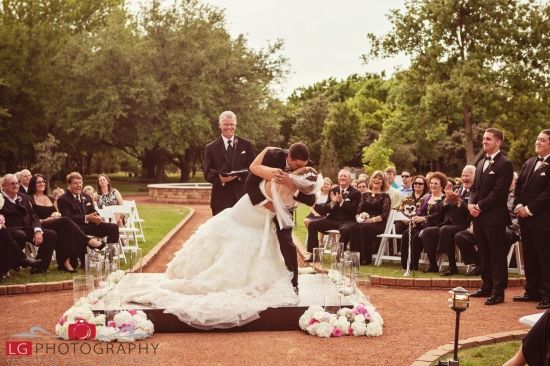 For the reception Coco Fleur Events seriously captured Nicole's personality and vision for the East Tent.
The tent was glitz and glam with a hot pink, black, white, and gold color scheme and a variety of patterns that all came together for the
perfect party scene.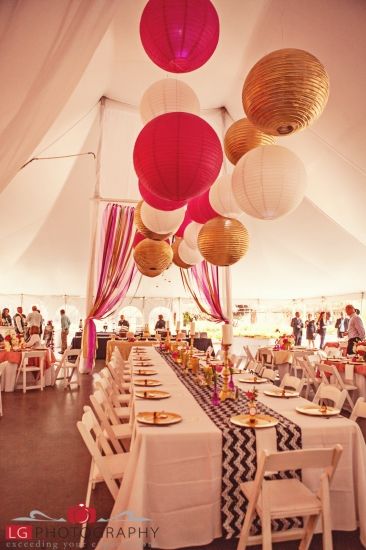 The Reata catered the reception and did a fabulous job, as always. Nicole and Sean had not one cake, not two cakes, but a cake buffet featuring a variety of colors and flavors by Sugar Bee Sweets. (cake with adorably quirky flamingo topper not pictured)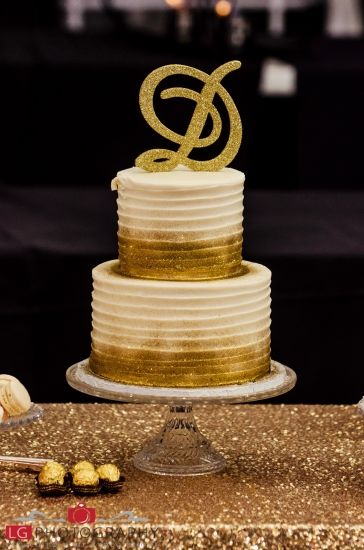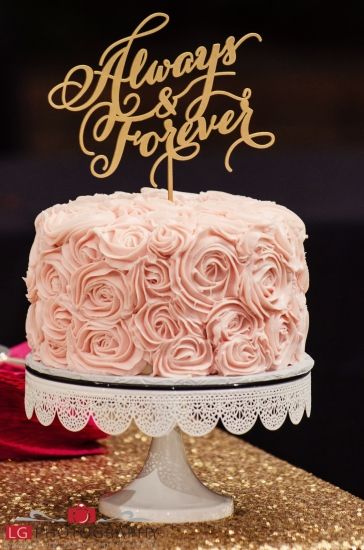 Le Force Entertainment kept everyone on their feet all night! Like Nicole and Sean, this crowd likes to have a good time.
And hence our favorite photo of the entire evening…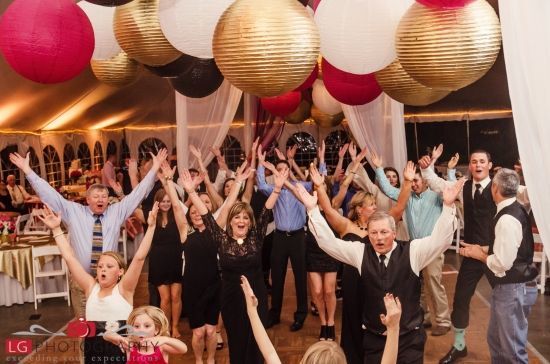 From beginning to end, the Corley-Dawson wedding was a blast to witness.
The vendors captured their personalities and wishes, and created the most perfect wedding day for Sean, Nicole, their families and friends.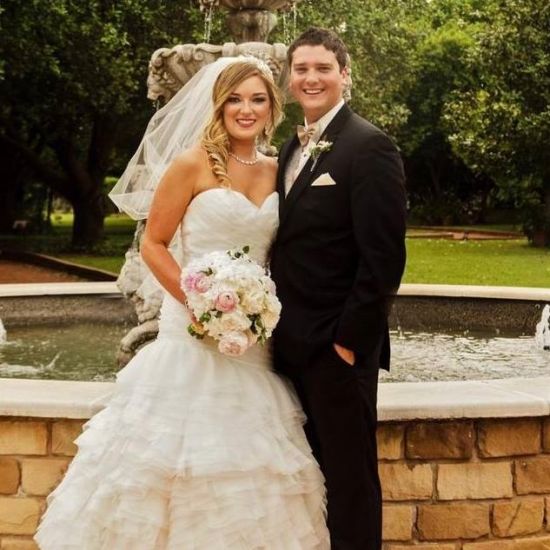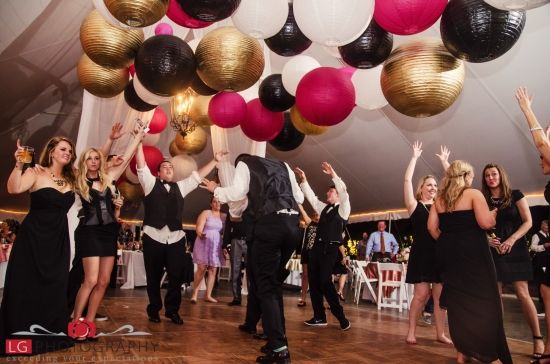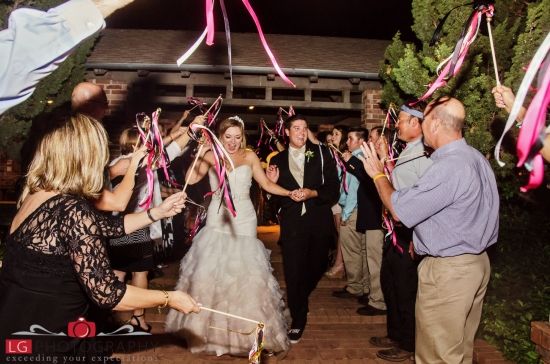 Nicole and Sean, thank you for allowing Clark Gardens to celebrate you.
Congratulations and Best Wishes to you both!
Cake: Sugar Bee Sweets
Catering: Reata
DJ: Le Force Entertainment
Floral and design: Coco Fleur Events
Photography: LG Photography